SETI, anthropogenic C02 driven global warming (oh, sorry, climate change - now that its becoming more and more clear that climatologists are like economists: both dealing with complex dynamical systems and not knowing whats going on, but pretending to anyway), casualty demographics in the Vietnam war, trickle down economies, DDT, population bomb, population implosions and other policy driving scientific results are based on numbers. Science gives us grounding in that it strives to be quantitative. When we have numbers at hand we feel we can argue with authority and moral superiority.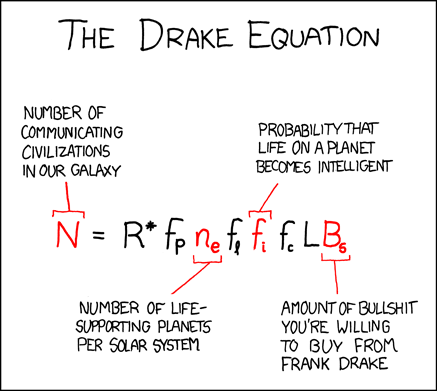 But what's the use if the numbers are MADE UP?
xkcd
has once again said what I'm sure many people want to say but are afraid of saying.